William M. Blevins, President / CEO
A 35-year banking veteran, Bill joined Bank of America (formerly C&S National Bank) in 1987 after obtaining commercial banking experience at BancTexas in Dallas.  He graduated from West Virginia University with a Bachelor of Science degree in Management and Economics and received his MBA in Finance and Accounting from Louisiana State University. He holds a Certified Cash Management (CCM) designation from the Association for Financial Professionals and has earned his series 7, and 63 licenses. He has worked with a wide range of clients from one million in sales to two hundred million in sales by providing solutions with credit, deposit, investments, financial planning, leasing, retirement services, and treasury services. 
 
In addition to his banking career, Bill has been involved in the community in a number of ways. As a USSF "C" soccer coach, Bill was passionate about helping his young athletes search for, become aware of, and reach their dreams and goals. He has carried that passion through his community involvement in March of Dimes, United Way, American Red Cross, Salvation Army and more. In 2019, after being involved in triathlons and training for 3 years, he earned a spot on Team USA and competed in Switzerland as an age group triathlete. He continues to dream bigger and set new goals and loves mentoring anyone who is interested.
Guy Harris, Chief Financial Officer
Guy has over 30 years of bank accounting and management experience working mainly in Southwest Florida. Prior to joining Gulf Coast Business Bank, he was with Stonegate Bank for seven years and before that he was briefly with First Commercial Bank of Tampa Bay and six years with Florida Community Bank in Immokalee. The other Southwest Florida banks that he worked for included Marine National Bank of Naples, Citizens Community Bank of Florida, in Marco Island and First National Bank of Florida in Bonita Springs, starting there in 1987. He quotes "each bank was a unique experience and an opportunity to learn and take a way valuable life lesson's". Guy received his Bachelor of Science degree in Accounting from the University of Central Florida. He's an avid soccer player and has run the Gulf Coast Adult Soccer League for more than 30 years, growing it to one of the biggest adult leagues in Florida. He first met Bill, many years ago on the soccer field.

Thomas Robinson, Senior Vice President and Commercial Lender
Thomas Robinson joined Gulf Coast Business Bank as Senior Vice President of Commercial Lending in May of 2022. He is responsible for commercial loan production, portfolio growth and deposit growth. Prior to joining Gulf Coast Business Bank, Mr. Robinson was Senior Vice President of First Florida Integrity Bank based in Naples, FL. He has over 23 years in banking, and commercial banking experience in Southwest Florida. Previously, Mr. Robinson worked with Wells Fargo Bank. He served as Chairman of the FGCU Naples Advisory Board, FGCU Athletic Advisory Board, Former President and Board Member of The Imaginarium Museum and History Center, Greater Fort Myers Chamber of Commerce Leadership Program Graduate.

Thomas's experience as Senior Vice President of Gulf Coast Business Bank provides him with insight into the local market, understanding of the operation and management of a community bank.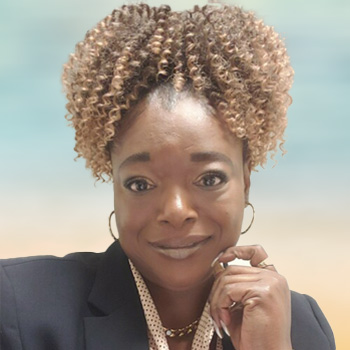 Opal McIntosh-Young, Senior Vice President, Deposit Ops/BSA AML Compliance
Opal McIntosh-Young has over 25 years' experience in community banking.  She has held multiple positions in banking; including teller, personal and commercial banking representative, branch manager, deposit operations, IT manager, and BSA compliance. Opal has an expansive leadership capacity; since 1999, she has been a member of the management team in multiple financial institutions serving as an AVP, VP, and SVP. In 2016 she was the SVP/BSA Compliance Officer of a Community Bank in South Florida wherein she consistently achieved satisfactory ratings on both internal and external audit examinations.  She managed multiple concurrent projects which reduced operational losses and increased profitability. Opal devised and implemented strategies to raise awareness of bank policies and procedures, boosted staff morale, and maximized client engagement. In 2022, Opal relocated from South Florida and transitioned into her most recent role as Vice President of Deposit Operations and Compliance. It is her goal to meet and exceed expectations in this organization while promoting sustained growth, client awareness, and the Gulf Coast Business Bank Culture.
 
Opal is a descendent of a large Caribbean family from a country whose motto is "Out of Many, One People."  She embraces diversity and is passionate about empowering her team members learning from and with them and is therefore a servant leader.  She is resourceful, she is a collaborator, an exceptional motivator, and she possesses strong engagement motivational and team building skills. 
 
When Opal isn't working, she loves to travel and spend time with her family. She especially enjoys vacationing with her husband, her niece, and two nephews. Opal loves the water (ocean or pool), sports, great seafood, and quiet time with an informative book or movie. Opal's dream is to retire at an early age and travel the world!
Brian Munderloh, Senior Vice President and Commercial Lender
Brian Munderloh, Senior Vice President and Commercial Lender at Gulf Coast Business Bank, has more than 30 years of regional and community banking experience. Munderloh specializes in developing out-of-the-box financial solutions for clients ranging from small business start-ups to publicly traded companies. He offers clients long term strategic planning for both business growth and enduring challenging times. Munderloh prides himself on being a responsive partner to the clients he serves. He also values strong relationships with the business community. He believes community banks can make a difference by investing in people and ideas to build success.
 
Munderloh is a graduate from the University of Nebraska with a degree in Finance and Marketing. He volunteers for various Boards and is an avid golfer and runner. Munderloh and his wife Julie have two adult children and live in Fort Myers.
Joseph Janoschka, Senior Vice President, Commercial Lending
Joseph Janoschka is a seasoned Senior Relationship Manager with decades of experience helping businesses thrive. For the past 20 years, he has called SWFL home and honed his skills as a commercial banker. While not working, he likes to enjoy outdoor activities with his wife and school age boys. Soccer currently dominates his weekends but he enjoys, boating, fishing, and snow skiing. Because of his Midwestern upbringing, he believes that giving back to his community is important. Joe is very active with his local church, sits on the Board of a 64 unit local HUD project, and serves the Southwest Regional Manufacturers Association as a Board Member and Treasurer. He holds several degrees including a BA in Finance and a BA in International Business, both from Florida International University, a MBA from NOVA Southeastern University, and a Banking Certificate from Wake Forest University.
Darren Kay, Vice President and Commercial Banker
Darren Kay, named Commercial Banker and Vice President at Gulf Coast Business Bank (GCBB) in February 2023. GCBB is a full-service commercial and community bank in Fort Myers, Florida and Southwest Florida's first new community bank in 12 years. The Fort Myers-based de novo is focused on the local business community and dedicated to helping its clients achieve their dreams and goals.

 Kay brings more than 20 years of banking experience to GCBB where he services commercial clients and provides a range of banking solutions that include a full complement of lending and cash management capabilities.  Kay's banking philosophy involves taking a proactive and consultative approach to solving his client's needs. Simplicity, efficiency and transparency are at the forefront of the client experience while also building trust.  Kay understands the importance and value of what clients seek in a banking partnership and brings solutions that promote company growth.  The "CLIENT EXPERIENCE" is everything!

Darren was born and raised in New Jersey, spent most of his career working in New York City, and has vast experience working with commercial clients and building banks.  In 2022, he transitioned full-time to Southwest, Florida. When the opportunity to join GCBB was presented, taking the job was a no brainer and the perfect opportunity.

Kay lives in Estero, has two daughters, is an avid sports fan, into health and fitness, and a board member/treasurer of the NASA umpiring association in Naples, Fl.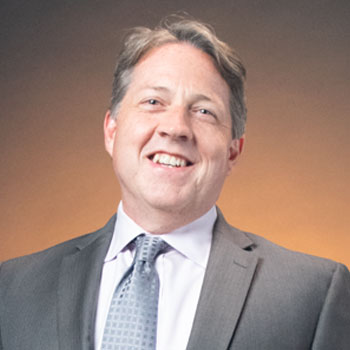 Stacy Suddeth, Senior Vice President and Senior Credit Officer
Stacy brings more than 25 years of banking experience to Gulf Coast Business Bank as both a credit officer and commercial lender. He has worked at various community, regional, and national banks in Alabama, Georgia, and Florida. He earned a B.S. in International Business from Auburn University and an M.B.A. from the University of West Georgia. Stacy and his wife returned to Southwest Florida from the metro Atlanta area after meeting Bill Blevins through a common acquaintance. The opening of Gulf Coast Business Bank has provided the perfect opportunity to be involved in a community bank and help oversee the credit quality of a de novo bank in which he can apply the any valuable lessons about industry and service that he has acquired in his banking career.
Tanya Stephens, Vice President, SBA Banker
Tanya Stephens is a seasoned Commercial Banker from the Midwest.  She has a bachelor's degree in business and a master's in health care administration.  She is a graduate of Ag School of Banking and Advanced School of Banking through the Nebraska Kansas Bankers Association.  Tanya is also a licensed Realtor in Nebraska and Florida.
 
Tanya's favorite part of her job is listening to how her clients got into their business and helping them to formulate a plan to achieve their goals.
 
In her free time, Tanya enjoys traveling with her husband, paddle boarding, kayaking, playing pickle ball, and cooking.  Tanya and her husband have two grown children, a daughter in college and a son serving in the U.S. Navy.
Stephen G. Murray, Vice President, Treasury Management
Steven is a knowledgeable business banker with over 21 years' experience.  Serving Fort Myers and Southwest Florida, Steven helps businesses of all sizes streamline their daily cash management functions, increasing profitability and productivity, while effectively managing risks.  He easily establishes a genuine rapport with clients, having familiarity with diverse cultures and personalities.  With his comprehensive product knowledge, Steven is able to quickly recommend solutions for each client's unique needs.  He prides himself on his transparency to the client while providing a consultative approach to each and every business owner he encounters.  Steven is a responsive partner in the business community and prides himself on his out-of-the box solutions for his clients.
 
Steven is a graduate of Emerson College in Boston with a degree in Business Communications.  He is an avid golfer and pickle ball player.  He has served on numerous charitable boards throughout his banking career.  Steven has two adult grown boys and lives in Fort Myers with his wife Kristine.
Rosie Ruano, Vice President and Branch Manager
Rosie Ruano, a 20-year veteran of the banking industry began as a teller and has worked her way to Branch Manager. She has spent her career acquiring the knowledge needed to become a banking expert and is currently using that knowledge to lead a dedicated team of professionals. The most rewarding part of her role is to help guide clients as they achieve their financial goals.
Debbie Howard, Commercial Loan Assistant
I moved to SWFL 20 years ago originally from New Hampshire.  I've been in both banking and consumer lending for a combination of 20 years.  I enjoy fishing, Sunday family dinner day and photography. 
I love the idea of helping the community reach their dreams and goals.
Kelly S. Hart, Personal Banker
Kelly began her banking career by answering a newspaper ad for a teller at United Savings Association in Bonita Springs.  She has worked in the banking industry for over 20 years.  Kelly enjoys the diversity of being a Personal Banker at Gulf Coast Business Bank and helping clients achieve their goals.  She strives for the best customer service experience possible for her clients, giving them the personal attention that they deserve. 
Samantha Galindo, Personal Banker
Growing up in Ocala, FL, I cared for and trained two horses that I have now owned for over 13 years. One of them is a thoroughbred I adopted off the racetrack, then retrained and showed him in a variety of disciplines including dressage and eventing. I eventually moved to Fort Myers to pursue my Bachelors' in Marine Science from Florida Gulf Coast University where I spent some time doing research with nesting sea turtles and Florida fisheries. 
After graduation, I brought my horses down to Fort Myers and decided to take a different route and began a career in finance. My mission is to guide you through all your banking options, so you feel confident to make choices that suit your financial needs.  Backed by an incredible team, my goal is to provide a flawless, rewarding and consistent experience.