What is Check Washing?
Check fraud has been on the rise in recent weeks, particularly check washing.  The Federal Trade Commission (FTC) data shows that consumers reported losing more than $5.8 billion to fraud in 2021, an increase of more than 70 percent over the previous year.

In 2021, the FTC received fraud reports from more than 2.8 million consumers, with the most commonly reported category once again being imposter scams, followed by online shopping scams. On the rise, however, is Check Washing.

Check washing is a type of check fraud that occurs when a written check has been stolen and "washed", oftentimes with common household chemicals, to remove the ink or "wash the check". The check is then rewritten by the perpetrator by changing the amount, the payee, and then deposited and or negotiated at the scammers bank of choice. In most cases, checks are stolen from the mail before they are washed and rewritten.  Unfortunately, there has been a resurgence in this type of check fraud and is one of the most common forms of consumer fraud.
How Does This Affect You?
If you make payments via mail, you could be affected. Most checks are stolen in the mail, from personal and official blue USPS mailboxes. The perpetrators gain access to the blue USPS mailboxes by stealing postal workers master keys or buying stolen keys online.
How Are the Stolen Checks "Washed"?
The stolen checks are "washed" with common household chemicals to remove the ink. The stolen check is then rewritten often for a higher amount and payee name changed to benefit themselves. In some cases, the washed check is sold primarily online by scammers. They sell personal and business checks that's been "washed" for hundreds of dollars and at times also selling the personal information of their victims.
What is GCBB Doing to Protect Clients from Check Washing?
GCBB protects clients by offering various electronic services such as internet and mobile banking with no additional fees.
A member of the GCBB staff will notify you if we suspect check washing may have occurred on your account.
GCBB will also contact you to confirm the legitimacy of a check if we have reason to believe the item may be fraudulent.

Can I Prevent My Checks from Being Washed?
There are a few steps to take in preventing check washing.
Pay your bills online. If you haven't already, please start utilizing online banking and electronic forms of Bill Pay as a more secure way to pay your bills.
Positive Pay, an automated fraud prevention system used to protect against forged, altered, and counterfeit checks, is available for businesses.
If writing a check, please do so by using indelible gel black ink. The gel seeps into the fibers of a check and will ruin an attempt of washing.
When mailing payments or any valuable information you should take it directly to the USPS Postal Office inside and preferably handing your mail to an employee. Using stand-alone USPS receptacle boxes should be avoided, as scammers can "fish" for mail by dropping a string with a sticky substance on the end into the receptacle and remove the envelopes. Do not place valuable mail in your mailbox.
Never raise the red flag on your mailbox, as this is an invitation for scammers, and it draws unwanted attention to your mailbox.
What are Additional Check Washing Prevention Measures?
Check your online, mobile, or mailed statements regularly for altered checks. Be sure to verify items cleared as intended.
Sign up for online banking and enable Bill Pay to pay your bills online. Contact Us: 239-345-BANK or email custserv@gcbbswfl.com
Download our Mobile App, enable Bill Pay and pay your bills from your phone or tablet.
Gulf Coast Business Bank-GCBB is your personal financial advocate that gives you the ability to aggregate all of your financial accounts, including accounts from other banks and credit unions, into a single view. It's fast, secure and makes life easier by empowering you with the tools you need to manage your finances.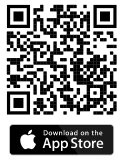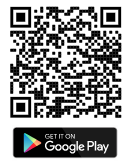 Business clients are encouraged to enroll in Positive Pay
Pick up mail right when it arrives, instead of letting it sit overnight.
Drop mail off right before it is picked up, if you have to use a blue USPS mailbox.
Sign up for e-Statements to view your statement online instead of receiving a paper copy by mail.
Look out for past due notices and checks that haven't cleared in a timely manner.
To prevent criminals from applying for credit with your personal information add a credit freeze with the three reporting agencies: Experian, Equifax, and Transunion
Enroll in USPS Informed Delivery
Informed Delivery - Mail & Package Notifications - USPS
Set limits on your checking account and use mobile banking to send yourself alerts.
Shred all important documents including old checks.

What Can I do If I Become a Victim of Check Washing?
File a police report.
Report it to the Postal Inspection Service at (877) 876-2455.
File an online complaint with the Internet Crime Complaint Center (www.ic3.gov)
Contact the Bank immediately:
GCBB: 239-345-BANK/1-833-440-4222

Additional Information
Mail and Check fraud continues to be the go-to method for stealing money and information from the hard-working citizens in our communities. Protect yourself and know that here at Gulf Coast Business Bank we are doing our best to educate you on the types of fraud that is out there and how best to prevent it.

'Check-washing' scam hits Wellington businesses - WPTV
Florida business reports being victimized by check washing
Florida doctor victimized by check washing - WPBF
Trending crimes: "Check washing" and "mailbox fishing" - Axios
Be Wary of Mailbox Theft/Check Washing Activity
Check Washing Fraud - What is it & How to Avoid It? | USPIS
FDIC Consumer News: Beware of Fake Checks