A Gulf Coast Business Bank Mastercard® debit card gives you 24/7 access to the money in your checking account. The funds are deducted directly from your checking account, making it easy to keep track of your expenses and finances. You can also benefit from an array of features that offer security and convenience.
Fast
It's quick, it's convenient! No need to carry change, write a check, or stop at the ATM.


Easy

Insert your Gulf Coast Business Bank Debit Card into the kiosk or hand it directly to the vendor and complete
your payment. No need to go to the ATM, carry cash, or write a check.


Pay Bills

Safely pay your bills securely on time, every time. Update payment information with your trusted vendors and pay bills using your Gulf Coast Business Bank Debit Card.


Mobile Wallet

Link your debit card to your mobile wallet for a convenient way to pay wherever mobile payments are accepted.


Convenient Shopping

Buy any and everything!  Shopping online or making in-store purchases? Use your Gulf Coast Business Bank Debit Card.  It's accepted at millions of locations worldwide.
Download our Mobile App

Gulf Coast Business Bank-GCBB is your personal financial advocate that gives you the ability to aggregate all of your financial accounts, including accounts from other banks and credit unions, into a single view. It's fast, secure and makes life easier by empowering you with the tools you need to manage your finances.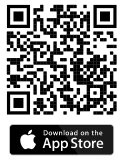 .