GCBB Internet Banking is as easy as a walk on the beach!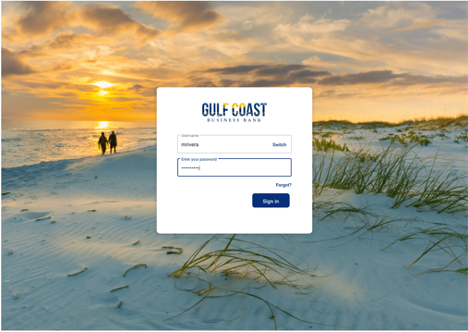 Enjoy banking online without complex banking tools.  GCBB Internet Banking is one of the most "user-friendly" online banking systems out there.  You will enjoy this no-fee service that allows you to pay all your U.S. domestic bills such as your utilities, cell phone, mortgage payments, insurance premiums, etc. electronically, and all from the convenience of your office or home.
Save time and money by paying your bills online, managing your accounts daily, and viewing account balances. There are many other features to online banking, some are noted below: 
View account activity
View images of checks paid and deposited
Transfer funds to eligible accounts
Place stop payment
Bill Payment
Stop Payment
ACH services (Cash Management)
Wire Services (Cash Management)
Enjoy Banking from Anywhere.  GCBB Internet Banking is Available for Free.
Contact us With Any Questions:  239-345-BANK or email custserv@gcbbswfl.com